All theft is distressing for the victim and often costly but perhaps none more so than tool theft from tradespeople. You've amassed the right tools for every job over several years then one day, they're all gone in an instant, stolen from a site, your van, or your workshop. Aside from the cost of replacement, some may be irreplaceable. Tools you've had since being an apprentice or gifted to you by a respected mentor can be as treasured as family heirlooms.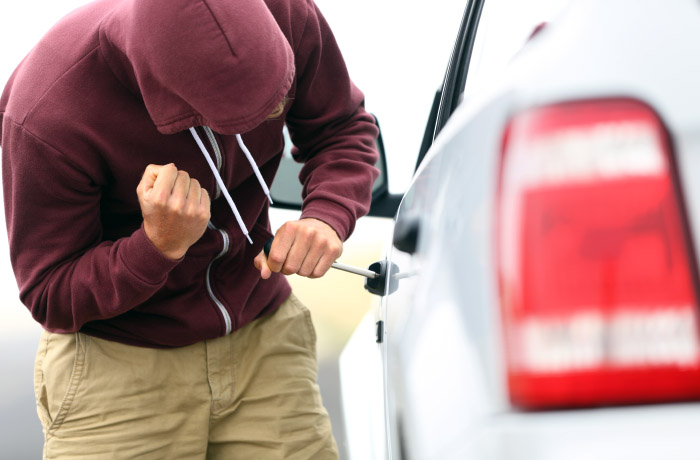 You already know the well-trodden advice to deter theft;
Bring tools indoors overnight;
Use uprated locks and storage safes;
Always enable your alarm;
But less obvious is the importance of marking your tools.
Power tools, in particular, have serial numbers - record these as belonging to you on a secure register. The police recover thousands of tools every month, but they cannot return most as their owners are unknown. In addition to recording, clearly mark your tools, vehicles and premises warning would-be thieves that your property is traceable.
Protect your tools with Immobilise
Immobilise - The UK's national property register, is integrated with police systems, FREE to use and can record serial numbers or the numbers of marking products and labels from Immobilise or any other marking product. Whatever physical marking method you choose, ensuring it's registered at immobilise.com is the best way to maximise your chances of return.
Registration on Immobilise enable the return of your property and helps you to expedite insurance claims with accurate information. Also, a simple click, reporting an item as stolen will prevent its trade at thousands of reputable second-hand traders across the UK and mindful buyers from auction sites who make use of the world's leading property due-diligence service, CheckMEND.com.
In a typical month, CheckMEND is used to protect buyers in over 5 million transactions each month. In a typical month, CheckMEND prevents over £30m of stolen property being traded and Immobilise is uniquely integrated with that system.
If you are a victim of theft, your registration and report on Immobilise prevents the thief from profiting, gives the police evidence of a suspect's wrongdoing and ultimately, helps get your property back. Register now or login to an existing account on Immobilise.