To help you mark your property and register items on Immobilise we provide a number of products that also helps support its free provision. Read more
Property Marking Kit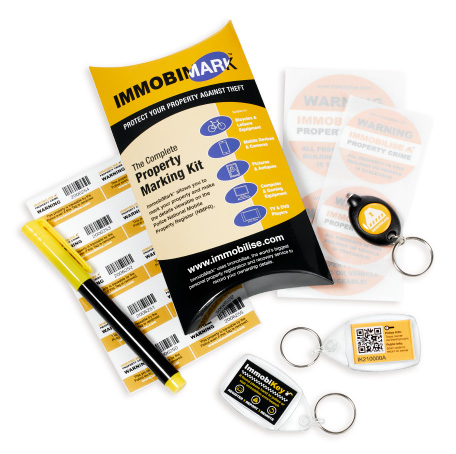 ImmobiMark complete property marking kit enables you to mark the valuable contents of your home.
View product
ImmobiGolf Marking Kit
ImmobiGolf allows you to mark and register all the clubs in your bag and add a visible deterrent.
View product
ImmobiBike RFID Bike Tag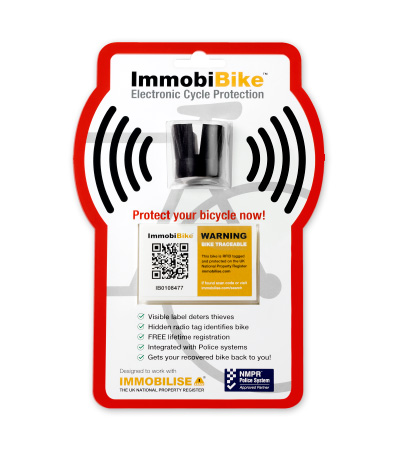 ImmobiBike Electronic Bike tagging allows bikes to be traced back to owner using the RFID tag.
View product
ImmobiKey Tags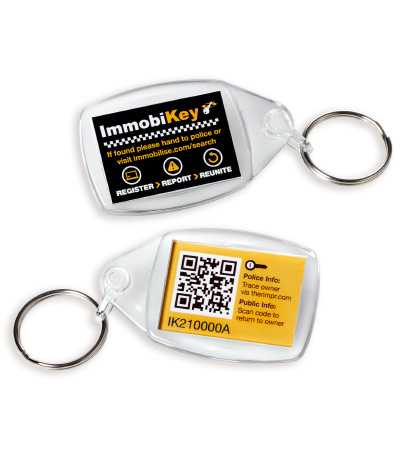 ImmobiKey is designed to securely re-unite people with their keys should they be lost or stolen.
View product