24 Aug 2015 07:00:26

We are pleased to announce that the full Recipero Crime Reduction Ecosystem is now available in the Netherlands. This will allow the public and organisations that buy and sell mobile phones to trade with confidence.
The Recipero Crime Reduction Ecosystem is set for a rapid rollout as part of a joint venture between Recipero and PortingXS. The joint venture named ReciperoXS is already starting to help Dutch customers avoid the costs of handling compromised devices, protecting consumers and business alike from the costs of crime.
The Dutch focus will initially be on:
In the UK and the US, these services have proven to be highly effective in identifying and reducing mobile device crime.
PortingXS headquartered in the Netherlands, is a well respected provider of IT and Telecoms solutions throughout the world. Like Recipero, PortingXS has been established for 15 years and so brings a wealth of experience and connections that will help benefit both existing and new users.
Mark Harman, CEO of Recipero said;
The expansion of our Ecosystem to the Netherlands is a great step for Recipero. The speed of rollout has been testament to the great synergies between Recipero and PortingXS. This has enabled our teams to translate and adapt our solutions to benefit Dutch consumers, businesses and law-enforcement.
Ronald Vlasman, CEO of PortingXS said;
The platform, consisting of valuable information about mobile phones and other electronic devices, will be the link between consumers, retailers, police, insurers, banks and recyclers.
Links to Dutch websites:
ReciperoXS company website (NL)
Immobilise Property Register website (NL)
---
13 May 2015 08:52:33
Residents in south Liverpool are taking advantage of the Immobilise National Property Register to help them to protect their belongings, and deter burglars at the same time.
South Liverpool Homes (SLH) has joined up with Merseyside Police to offer the free scheme to all SLH tenants.  At the housing association's monthly walkabout on Wednesday 6th May, staff chatted to tenants to make them aware of the scheme which aims to encourage people to register all their belongings on a national database.
The landlord is making it as easy as possible for tenants to take part in the scheme by registering their belongings for them if they are unable to access the internet.  This can include anything of value from mobile phone, tablets and game consoles to TV's, bikes and watches.
SLH tenant Mrs Mooney is the first SLH tenant to take advantage of the scheme:
I thought this was a great idea so I jumped at the chance to register.  It took about 15 minutes to do and now I have peace of mind that if any of my belongings do get stolen, there's a good chance I'll get them back.
Sharon Marsh, SLH's Community Safety Manager said:
We are able to offer this service by working in partnership with Merseyside Police who will assist us with registering as many tenants as we can.  Tenants can also register their belongings themselves by logging onto the Immobilise database where they will be given a secure login.  Once registered, we ask tenants to tell us so that we can give people stickers to put in their windows which we hope will deter potential burglars.
SLH and Merseyside Police launched the scheme following consultation with residents in Speke. Once 25% of residents on a street sign-up, they will be issued with free street signs that advertise that the area takes part in the Immobilise
scheme.
To read the source story please go to:
www.24dash.com/news/housing/2015-05-12-New-scheme-launched-in-South-Liverpool-to-deter-burglars
---
03 Jan 2015 09:45:15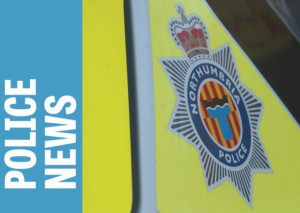 Police are urging people to get their new gifts logged to keep them out of the hands of thieves.
The Northumberland Gazette has reported that Northumbria Police are advising residents to get new bikes, phones, electricals, tools and other valuables registered with free property logging website Immobilise.com
And those who received iPads, iPhones and other similar smartphones and tablets for Christmas are urged to activate built-in GPS systems and download apps which help locate stolen property.
The immediate crime prevention activity will mean if new property is stolen and later recovered it can be returned to the rightful owner, as well as potentially catching criminals in possession of stolen goods.
The advice is part of Operation Soundwave – a campaign aimed at cutting volume crime and tackling opportunist thieves – which is ongoing over the festive season.
Immobilise is the world's largest register of property where members of the public can log their valuables – anything such as mobile phones, bikes, tools, electricals and gardening equipment. It's free to register and takes just a few minutes to sign up.
Ownership details can be viewed by police across the country on the National Mobile Property Register (NMPR), which allows officers to check a recovered item and instantly find the owner.
Northumbria Police Superintendent Mick Paterson said:
Many people will have received devices such as iPhones, games consoles and laptops for Christmas and I'm sure crime prevention is not something which is at the forefront of people's mind when they have just received gifts and are enjoying festivities.

But I'd like to remind people that it's important to take a few moments to take a note of the serial number and register with immobilise where an image can be uploaded and the serial number recorded.

It means if it is stolen and recovered, it can be returned to the rightful owner as well as ensuring those found in possession of it can be dealt with, potentially preventing further crime.

The more people that register with immobilise, the easier it is to return stolen property and the more difficult it is for criminals to profit from their crimes.
Gadget-lovers are also being urged to make the most of tracking technology to stay one step ahead of thieves.
Supt Paterson added:
We of course would urge everyone to protect their property from thieves in the first place, such as making sure phones are secured in zip pockets or handbags, not leaving items lying around on pub or cafe tables and never leaving electronic items on show in a vehicle.

However, if such equipment is stolen, taking this simple step can make the difference between losing the item forever or having it tracked, located and seized by police.

Modern technology has its place alongside the more traditional police work and we'll continue to combine all investigative techniques to cut crime across Northumbria and stop thieves in their tracks.
For more crime prevention information visit http://www.northumbria.police.uk/crimeprevention, while people are urged to sign up to free property register Immobilise at www.immobilise.com
It's also vital residents report anything suspicious to police straight away so they can investigate. Police can be called on 101, or to report a crime ongoing dial 999.
---