19 Jun 2017 14:19:17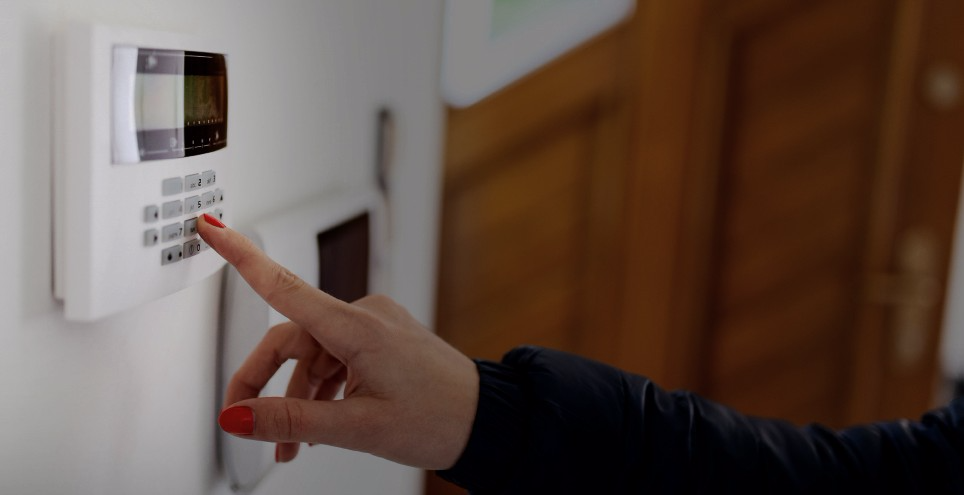 Summer is such a great time of year… the sun is shining (well some of the time), the evenings are longer and everyone seems to be in a much better mood. Whether you are breaking up from school, university or just looking forward to that long-awaited summer holiday (like me), we will all be preparing for some fun activities this summer.
As part of that preparation be aware that if you're leaving your home and worldly possessions unattended, for even a short period of time, make sure it is safe and secure. The last thing you want after all the excitement of the summer holidays is to find that your possessions have been stolen in one of the 2.1 million burglaries that occur in Britain every year!
So, what can we do about it?
Deter burglars
Homes are 5 times more likely to be burgled if they have no security measures, so it is really important that we do as much as possible to deter burglars from targeting our homes. Taking just a few steps can make a huge difference in keeping your home safe.
Lock your doors properly. It sounds so simple but most burglars get in through windows and doors that aren't locked properly or have flimsy mechanisms. Be sure to invest in strong, visible locks.
Install an alarm. Nothing puts burglars off more than an alarm going off.
Put Immobilise stickers in obvious places such as garden sheds so they are visible to burglars who will know you have listed your property on Immobilise which makes it harder for them to sell it
Use timers on your light switches and get a Fake TV 
 Lock Down 
Remember to lock everything up and keep anything of worth out of sight
Keep expensive jewellery in a locked safe
Keep TV's and tech equipment out of view of windows
If there is someone you trust, ask if they can check on your property for you and take in your post
Don't discuss holiday plans on social media. Burglars are more likely to live in your surrounding neighbourhood and may even be part of your social network.
Should you be unfortunate enough to have any possessions stolen, having a list of everything on immobilise provides the Police with the information they need to be able to return your belongings when found.
Immobilise offer many products to mark your property which means it is much easier to identify. From UV pens to the infamous ImmobiTAG for bicycles. Click to visit the Immobilise shop. 
---
06 Jun 2017 12:16:06
There is a vast difference between blocking and locking of a smart phone or mobile device and it's important not to confuse the two.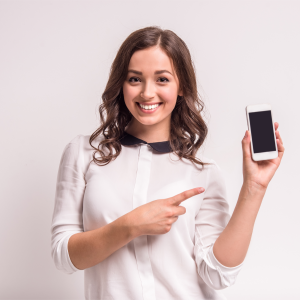 A locked phone is when a phone will only function on a particular mobile network and is in effect locked to that network. This usually occurs when you take out a contract with a network provider on a brand-new phone so that they can subsidise the cost of the phone into your monthly payments and encourage you to stay with that network provider.  It is however, possible to unlock a phone if you do want to change network providers and it isn't illegal to do. You will often find unlocked phones available for purchase on second hand websites such as ebay or Gumtree.
A blocked phone, often referred to as blacklisted phone is an entirely different matter. This is when a phone has been compromised (stolen or lost) and has had a block put in place, usually by the rightful owners' network operator. When a block is put in place, it is put on the phones IMEI (the number to individually identify each phone). This means that when someone inserts a SIM card in the phone and attempts to use it, the phone will not be able to join a network and therefore won't work. It's also useful to point out that countries such as the UK operate cross-network blocking which means a blocked / blacklisted phone will not operate on any network in that country!
To help avoid purchasing a blocked phone you can use CheckMEND to do a check on the device before you purchase it. All you need is the IMEI number of the device (which you can ask the seller for) and you can then get an instant check on the device which can inform any buying decisions www.checkmend.com
---
18 May 2017 10:49:52
Online shopping has rapidly become the easiest way to buy goods. With only a click of a button or tap of a screen between us and our next purchase, it's no wonder that 95% of British people buy goods via the internet. According to Th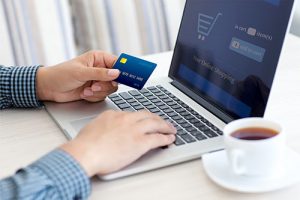 e Daily Mail, 1 in 4 British people now shop online at least once a week, although this way of shopping is more convenient it does increase our exposure to fraudulent activity.
By this, I mean that although you may feel 'safe as houses', sitting at home on your laptop browsing your favourite sites, you can't be quite as confident that what your buying is completely legitimate. There are more and more scams to be aware of and avoid especially when buying or selling any mobile devices in the second-hand market.
Many great bargains can be found in online auction and classified ad sites, and in turn you can, as a seller, make some money on the items you no longer need. It's true what they say 'one man's rubbish is another man's treasure'.  However without knowing the seller is reputable, it is very hard to be confident that a device is genuine or compromised. One well established way to put your mind at rest is to purchase a CheckMEND report.
A CheckMEND mobile device check costs as little as £0.99p per device and can help inform your buying decision by reporting on a devices current status and history including if it is blocked, marked as lost or stolen, plus many other important data checks. It's like getting a clean bill of health when your device comes back clear, a green flag to proceed!
If you are selling an item, it is a great idea to sell it with a CheckMEND history report to build trust with your customers, achieving faster sales and higher prices in the process.
Trade with confidence when buying or selling second-hand goods, run a CheckMEND device check now.
---