21 Sep 2022 11:49:00
It may surprise you that according to the National Union of Students, as many as one in five students fall victim to property crime whilst at college or university. 
Thieves know that student residences are full of expensive gear; laptops, tablets, phones, bikes and cameras provide rich pickings. In fact, the average break-in costs £900 to repair the damage and replace belongings.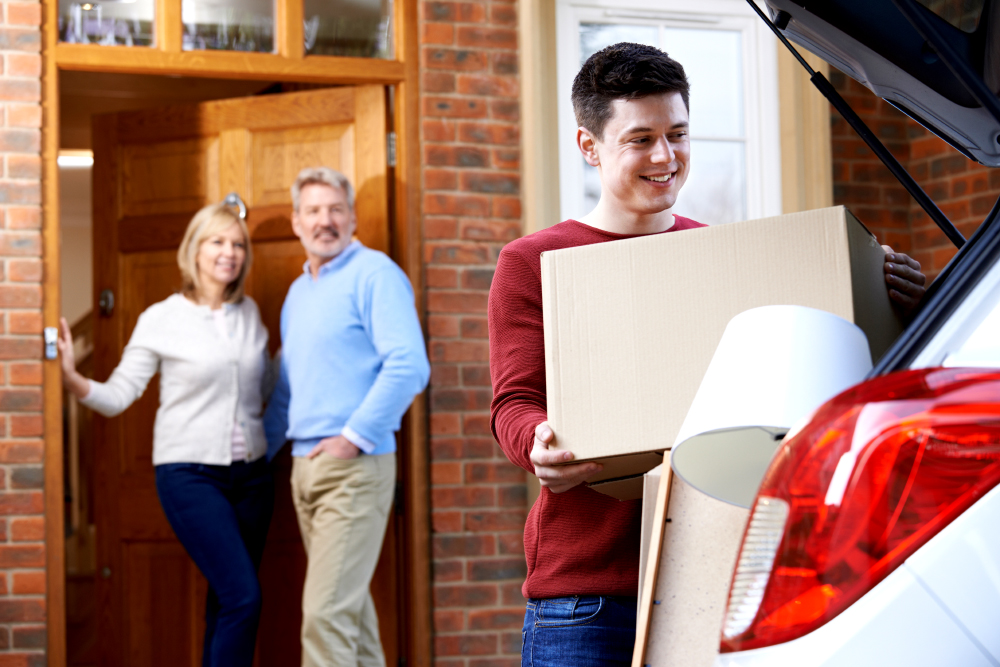 A lot of theft is opportunistic – a few simple steps can be enough to make thieves think twice and move on. 
When you go out, make sure all windows and doors are locked. It's an obvious one but double-check!
Check windows for vulnerabilities. Make sure they're robust, secure and fitted with locks. If they're not, speak to your landlord or letting agent. 
Don't advertise your valuables to thieves. Ensure your valuables are not visible through windows. 
Register your possessions at Immobilise.com. It's FREE and provides the simplest way to return your property if found after loss or theft. 
Keep your gate shut and bolted at all times. Ensure bins don't make it easy for burglars to climb over walls or fences. 
Simulate occupancy with light timers or products like a FakeTV. 
Get insurance. It is tempting to save money, but it's a false economy. Make sure it covers all your stuff. 
Bikes should be kept in the school's designated areas and secured with a D-lock to an immovable object such as a ground-mounted loop. Don't forget to register the bike at Immobilise.com
Registering your property at Immobilise.com is FREE. You can register property irrespective of any 3rd party labelling used; it's all accepted!
For 20% off all Immobilise marking products, including TV Simulators and Bike Security Tags at shop.immobilise.com, use code BACKTOSCHOOL22 at the checkout. Discount valid until 31st October 2022.
---
04 Aug 2022 13:17:36
1. Lock all of your doors, not just the front! Including (if applicable) your garage door, side gate and shed, all of which can sometimes be overlooked.
2. Ensure all of your windows are secure. Be aware that some windows have winter and summer settings; the summer setting can be more vulnerable to tools such as crowbars. You can check for yourself by placing a piece of paper behind the seal, closing the window and pulling at the paper. If it's difficult to remove and perhaps tears, the window is in winter mode. If it slides out gently, it's in summer mode. There should be a screw mechanism on the side of the window that you can use an Allen key to adjust.
3. If you have a CCTV system or house alarm, test them to ensure they're working properly. These are a great deterrent and could play a significant part in catching out any thieves. False alarms and cameras can also be bought to make burglars think twice.
4. Use automatic timers on lights, or other technology such as our TV Sim to make the house seem more lived-in from outside.
5. Ask trusted neighbours to check in or help out, collecting post or parking their car on the driveway every so often. If they're very kind, they might also water your garden for you!
6. Don't hide your spare key under your mat; use a key safe.
7. Ensure valuables are out of view from the windows.
8. Register your valuables on Immobilise – it helps police to identify the owners of recovered property, increasing your chances of your belongings being returned to you. It also simplifies insurance claims and police reports, with certificates of ownership available via your account.
9. Cancel all of your regular deliveries.
10. Don't advertise your holiday on social media, as tempting as it may be!
---
01 Aug 2022 12:47:02
Over the years, a number of solutions have been developed to help people keep their luggage safe while travelling. Many people use padlocks or combination locks and some choose to have their suitcases wrapped at the airport if they're flying, but there are other things you can do to help protect your precious cargo.
1. Keep your belongings as close to you as you can, especially in busy places. If you're carrying a backpack or shoulder bag, bring it round to your front where you can keep a closer eye on it.
2. Consider using luggage that is bright or bold in some way (or securely attach a bright ribbon to an otherwise plain case), making it easier for you to spot it on the carousel.

3. You can register your luggage items on Immobilise.com to help increase your chances of being reunited with them if they're lost or stolen. This can be as simple as adding your name, address and a code to your luggage tag and using those details to register it. If items are visibly marked by a wraparound label, or asset labels though, it also helps to deter thieves.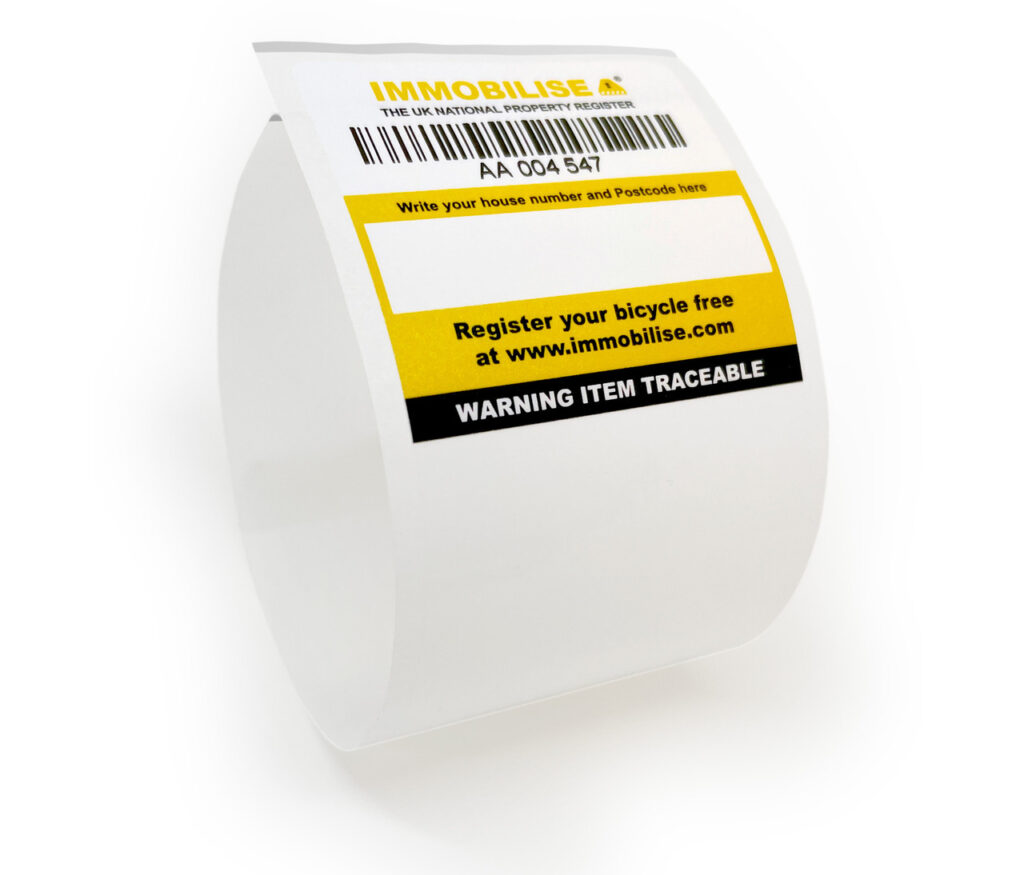 4. Take photos of the contents of your bags – this could help with an insurance claim if anything does happen to your luggage. If there are individual items that you're registering on Immobilise (jewellery, watches, portable games consoles, for example) you can also add photos of them to the Immobilise database at the same time, alongside a description.
5. Alternatively, the ImmobiTag is a tiny security chip (just 11mm long!) that can help to protect pretty much anything. It's a covert device that could be glued inside your case, giving it a unique identifier that could be registered on Immobilise. A warning label is also provided to make it clear to any potential thief that your luggage is protected in this way.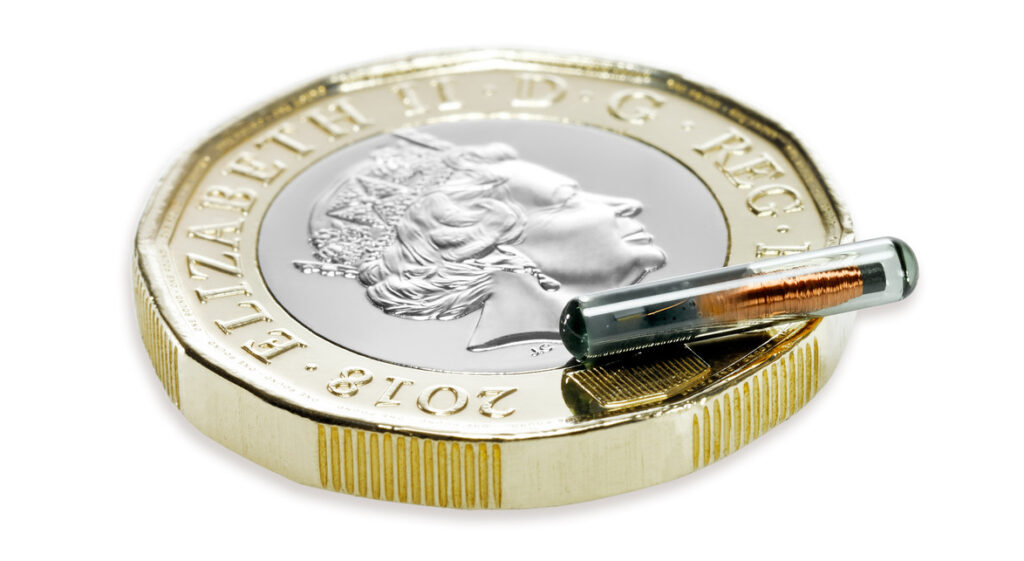 6. Purchase travel insurance, ensuring that theft is included on your policy. It won't prevent you from being a victim of theft while travelling, but it will give you peace of mind that you could replace your belongings if the worst was to happen.
7. Finally, it's worth packing a spare outfit or two in your carry-on luggage if you're flying, just in case there's a delay in being reunited with the rest of your luggage. Even if you're going somewhere lovely and warm, pack a jumper for the chilly airport terminal!
Consider separating your sources of cash too, rather than keeping it all in one bag or wallet.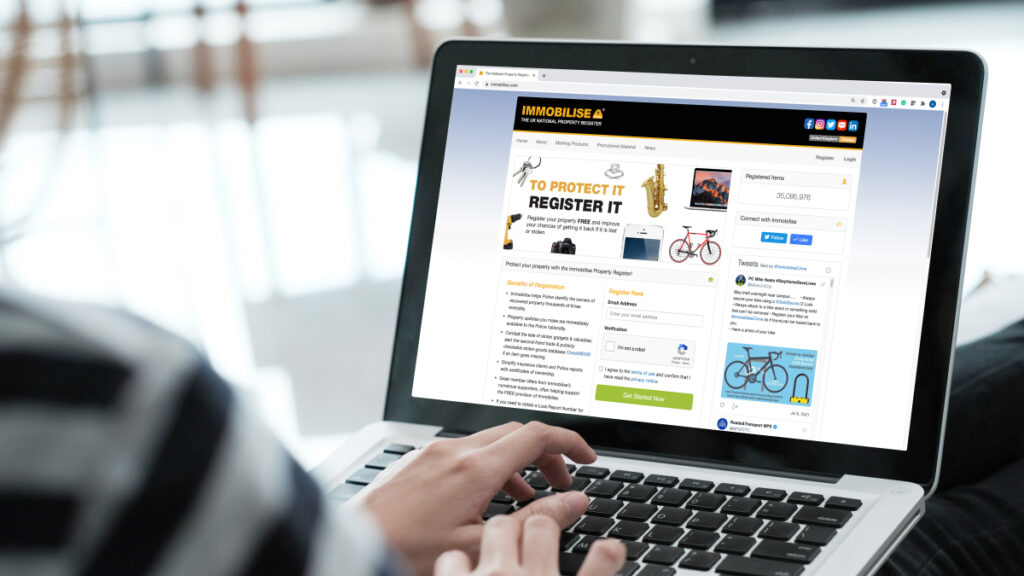 ---
20 Jul 2022 13:01:57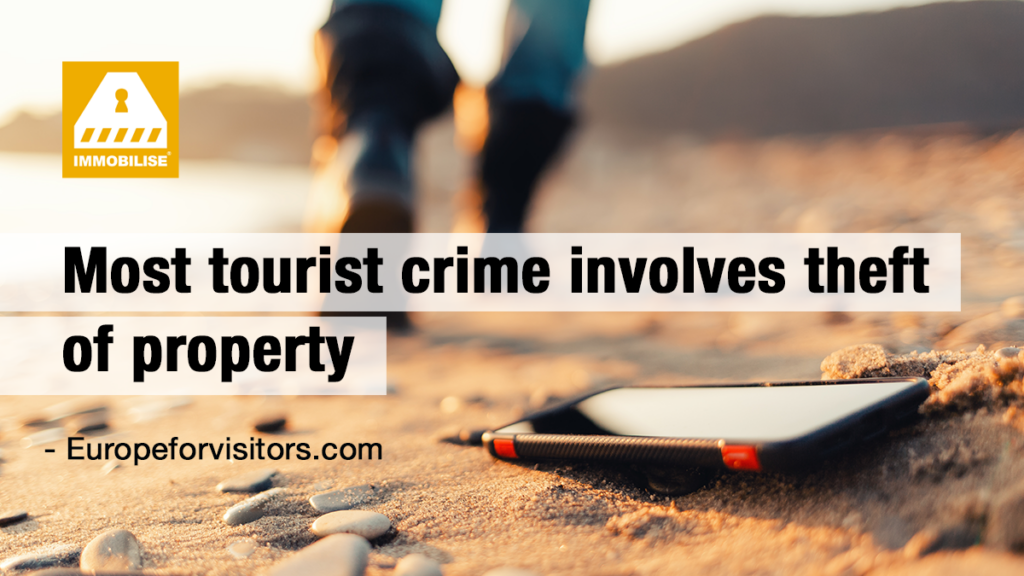 Tourists can be a lucrative target for criminals, particularly in the case of theft. When travelling, you're more likely to be distracted by your new and unfamiliar environment and carry a lot of valuable personal belongings and possibly cash.
We've listed our top 5 items that you should register on immobilise.com before setting off on holiday. It only takes a minute, it's completely free of charge, and it increases the chance of your items being returned to you if they're lost or stolen. Having a certificate of registration also helps to prove you are the owner of the item, and it can help simplify any insurance claim you might need to make.
1. Mobile Phone
The only thing you need to hand to register your mobile phone is the IMEI number. You can find this by dialling *#06#. You can add any other unique identifiers you might have, but this is the best one to use. Easy peasy!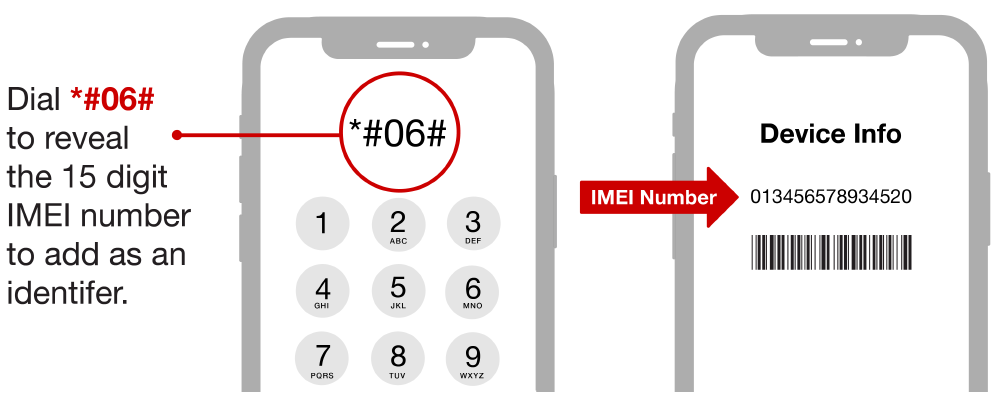 Top Tip: Add your phone's serial number as another identifier. This can easily be found in the phone's settings or on the packaging.
2. Camera / GoPro
You often find that these have a serial number; it might be found on the item's packaging or in its manual or documentation. If you can't find one though, don't worry. You can use any unique identifier to register an item – you could use a UV pen, or a product marking kit, or you can order asset labels from the Immobilise online shop. These have the added benefit of being a visible deterrent to thieves, and giving honest members of the public a way of reporting your item as found, should you lose it. There are no personal details on the asset labels, but it will ensure we can get your item back to you.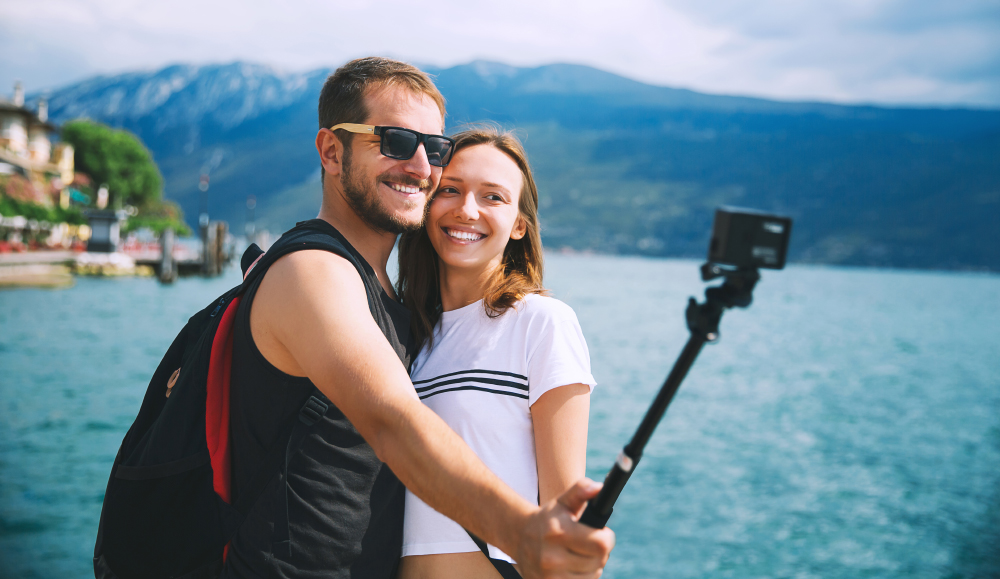 3. Tablets, Headphones & Handheld Games Consoles
Just like cameras and GoPros, any type of tech can easily be registered with a unique identifier. You'll either be able to find a serial code or add an identifier yourself using a UV pen, asset label or product marking kit. You can buy all of these solutions from the Immobilise shop or use any third-party product to mark your belongings.
Another thing to consider with your tablet is whether there's in-built tracking you can set up and use, such as the 'Find My' app offered by Apple and Android.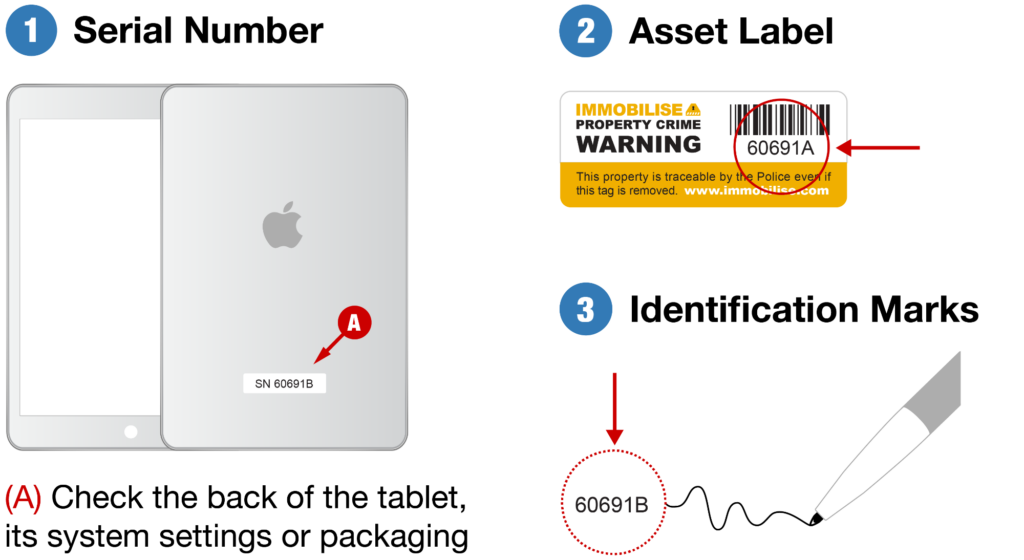 4. Keys
To give your keys a better chance of finding their way back to you if you misplace them, we've created the ImmobiKey. The fob gives your keys a unique identifier (enabling them to be registered on the Immobilise database) and provides instructions to both the police and the public on what to do, should your keys be found.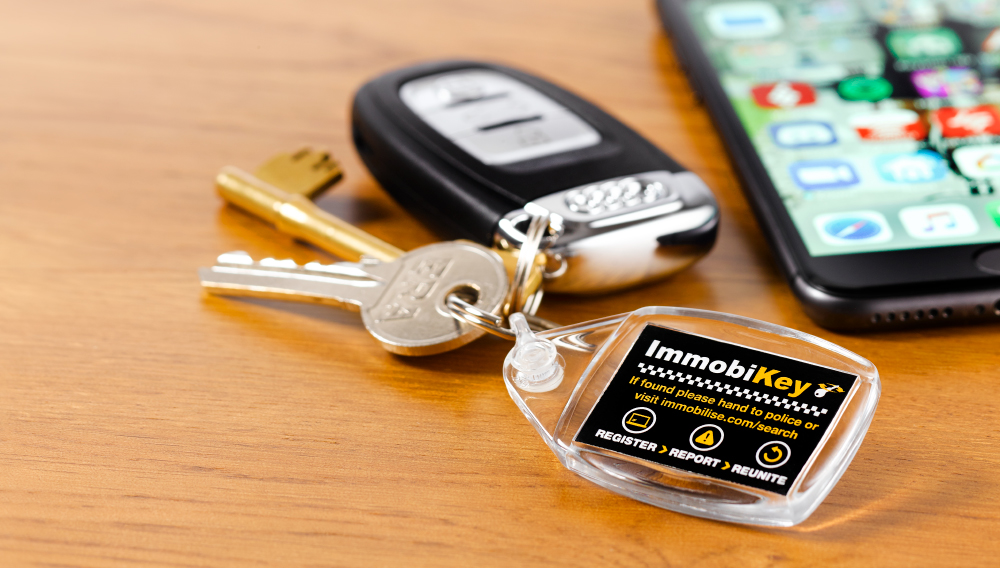 5. Watches & Jewellery
Some watches will have a serial number, so it's worth checking for one on the piece itself and any accompanying paperwork. Alternatively, an engraving on a watch or piece of jewellery makes for a perfect identifier to register it with, as long as it's unique. Any other third-party product marks can be used otherwise. Immobilise also gives you the option to upload photos, receipts and certifications when you register your items.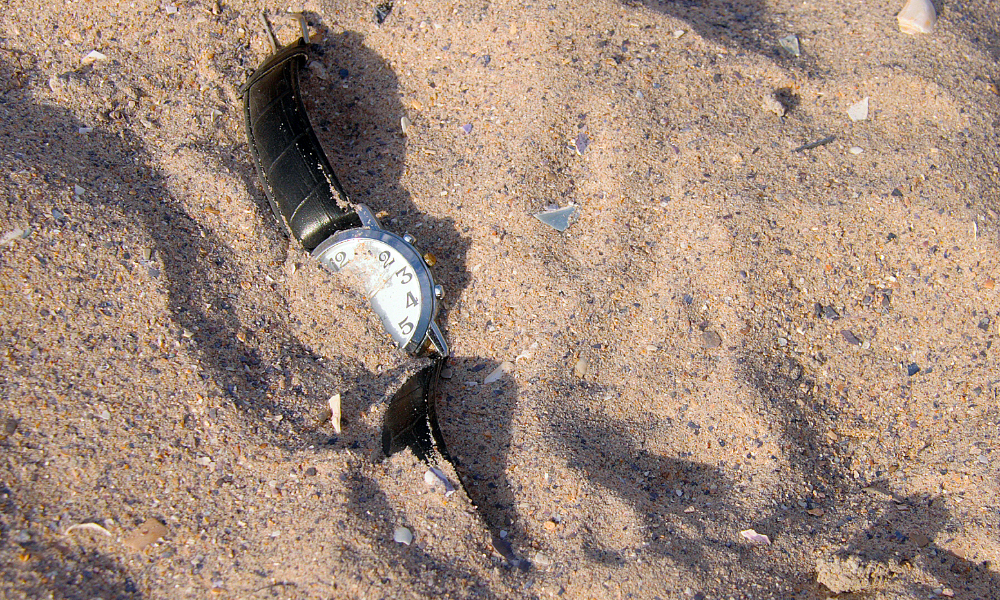 View our helpful step by step guides on how to register the following items:
Mobile Phone
Keys
Watches
Laptops/Tablets/Computers

To log in and register an item or create a FREE account, please visit:
www.immobilise.com

---
14 Jul 2022 12:04:09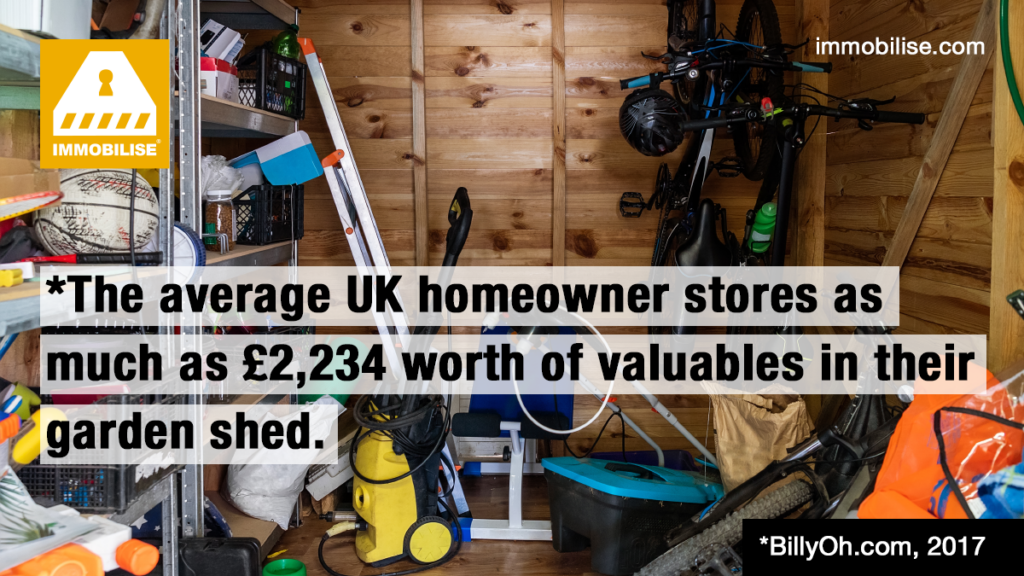 Immobilise isn't just for mobile phones and gadgets – anything with a unique identifier can be registered (for free!) on the Immobilise database.
The items hidden away in your garage or shed often get overlooked, but you can protect them too, taking steps to make it easier for you to be reunited in the worst-case scenario of your belongings being stolen.
If you label your items, it could even act as a deterrent to thieves, as it makes them harder to sell on and less desirable.
#1 Bikes
Claims for bike thefts between January and April this year were up by 126% compared to the same period in 2021
– Urban Jungle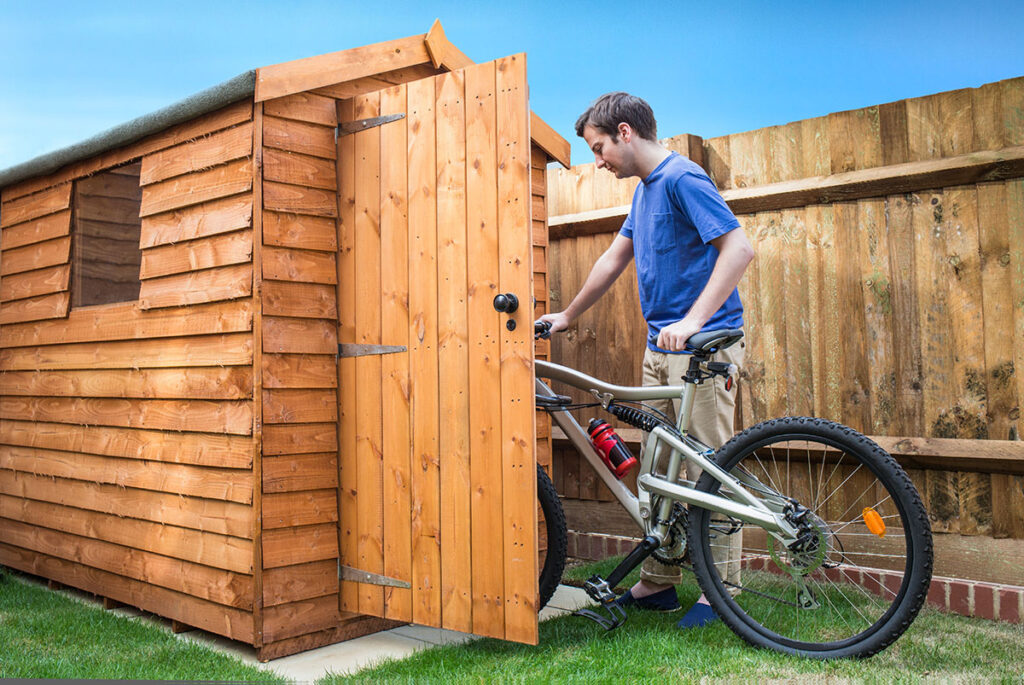 You can register your bike with the frame serial number, an RFID tag (ImmobiBike or ImmobiTag), coded microdot, forensic liquid, chemical etching or any other third party product marks you can find.
#2 Power Tools
42% of outbuilding thefts resulted in tools being stolen
– Confused.com, 2021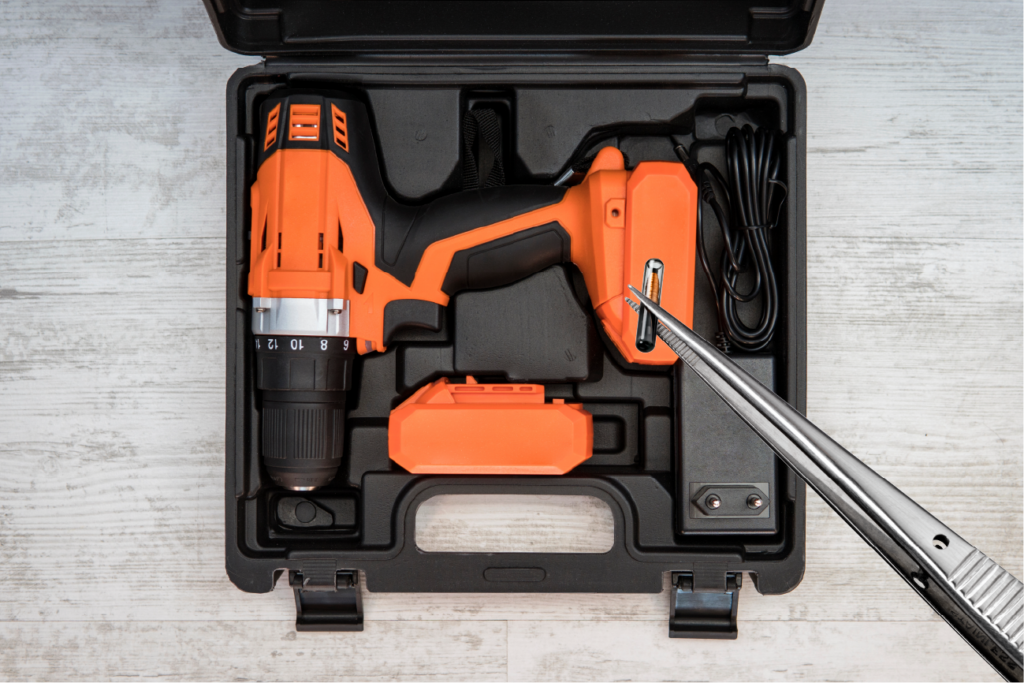 Power tools are likely to be targeted by thieves. They can be registered with the serial number, an asset label, UV pen marking, forensic liquid, coded microdot, or any other third party product marks you can find.
#3 Lawnmowers
Thefts from gardens shoot up by over 25% when the clocks go forward
– Aviva Claims Statistics, 2002 – 2011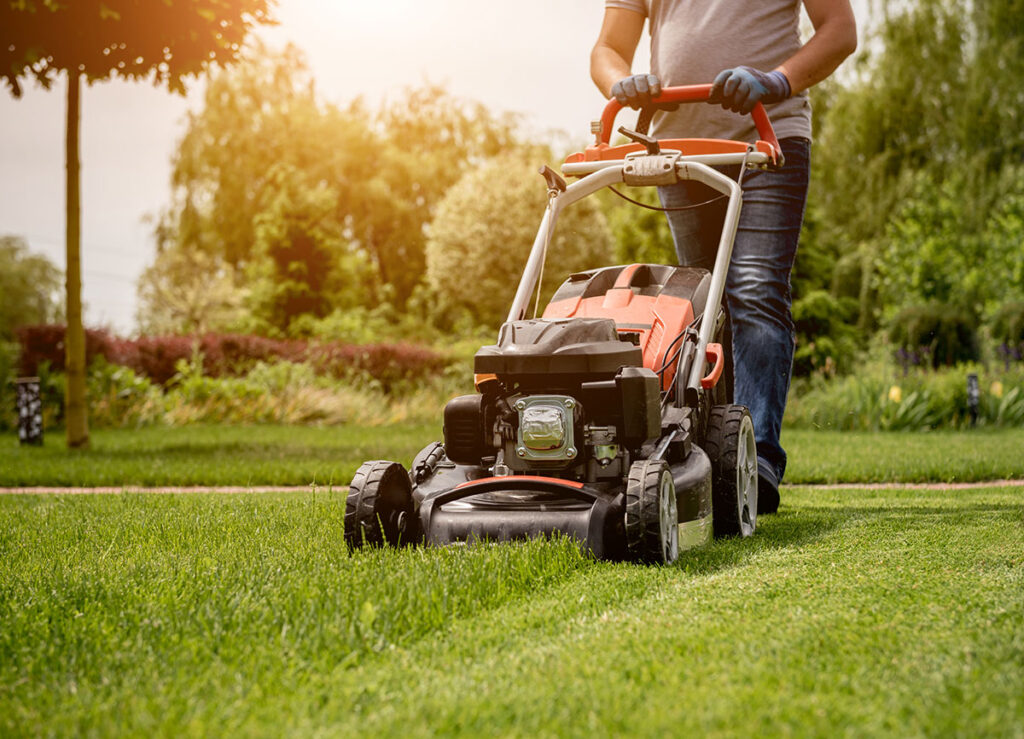 If your lawnmower or strimmer doesn't already have a unique identifier such as a serial number, you can use an Immobilise marking kit – or any third party property marking tool – to give it an identifier and then register it for free on Immobilise.
#4 Leisure Equipment
Golf club theft is estimated at £10 million every year
– The Professional Golfers Club Association (PGA)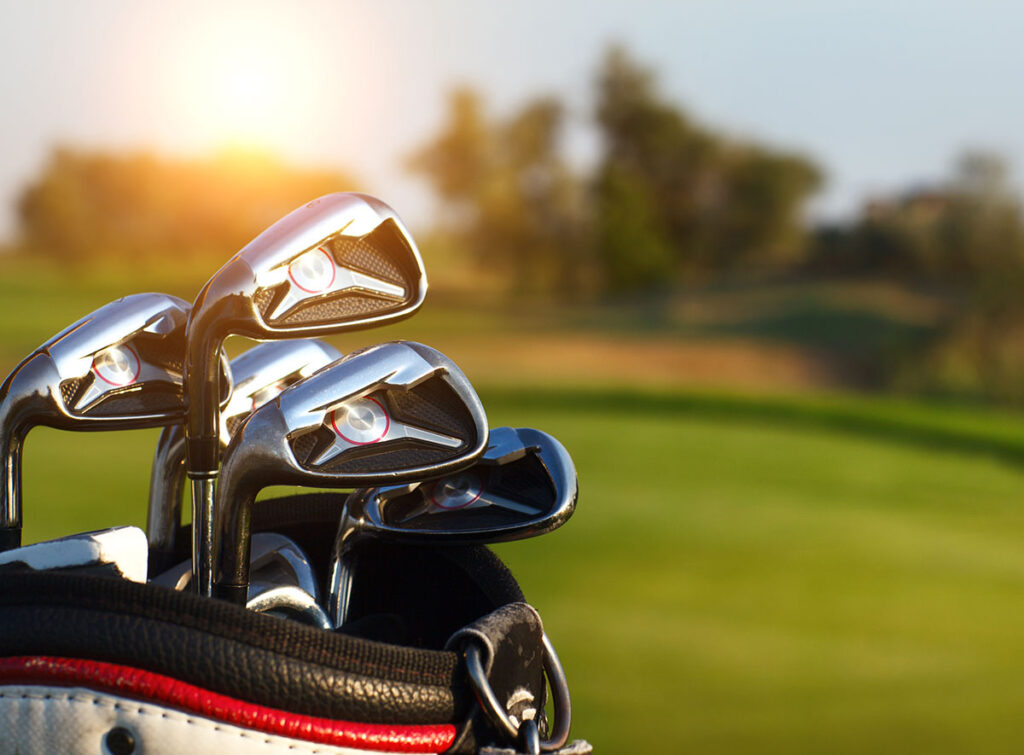 The demand for home gym and leisure equipment has gone through the roof over the last couple of years.  People are keeping tents, skis, snowboards, kayaks, skateboards, paddleboards and golf clubs (etc, etc!) in sheds and garages.
Anything with a unique identifier can be registered on Immobilise and if your item doesn't already have an identifier, you can use a property marking kit.
#5 Outdoor Furniture
The outdoor furniture market in the UK amounts to £1.26 billion this year
– Statista.com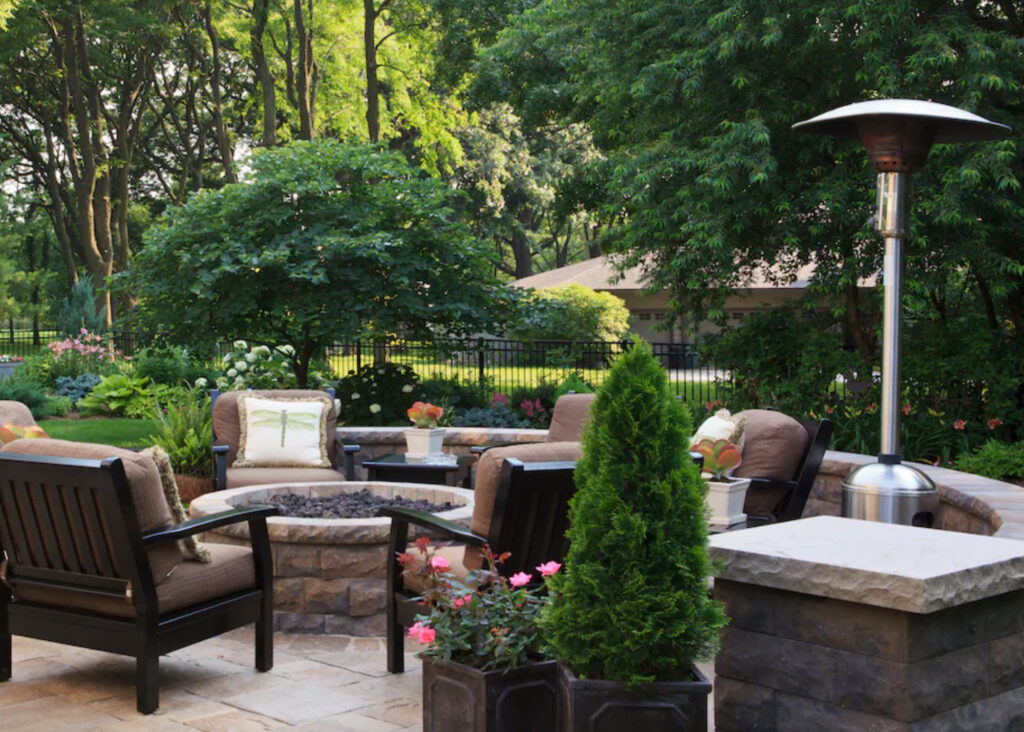 If you're protecting your outdoor furniture from the elements by keeping it in the shed, you can also try to protect it from theft. If your furniture doesn't have a unique identifier such as a serial number, you can use an Immobilise marking kit – or any third party property marking tool – to give it an identifier and then register it for free on Immobilise.
---
21 Jun 2022 15:07:40
As festival-goers cheer the much-anticipated return of Glastonbury this week, Avon and Somerset Police have issued the following advice on personal property:
If you are bringing a phone, tablet or other electronic device to the festival, you are advised to protect it.

Anti-theft apps give us the best chance to find stolen electronics and most are free to download and quick to install.

We advise people to record the make and model of their valuables, if it's a phone then note down the IMEI number and the account username and password of any tracking app.

You can also register your property (phone, tablet, camera, etc) on the Immobilise database. It takes only a few minutes and it's free.

Festival-goers are reminded to be discreet with their valuables. Keep it out of sight such as in a front pocket if possible or in one of our free phone pouches, or leave it at the free property lock-ups. Keep it safe, keep it hidden.
https://www.avonandsomerset.police.uk/news/2022/06/information-and-advice-ahead-of-glastonbury-festival/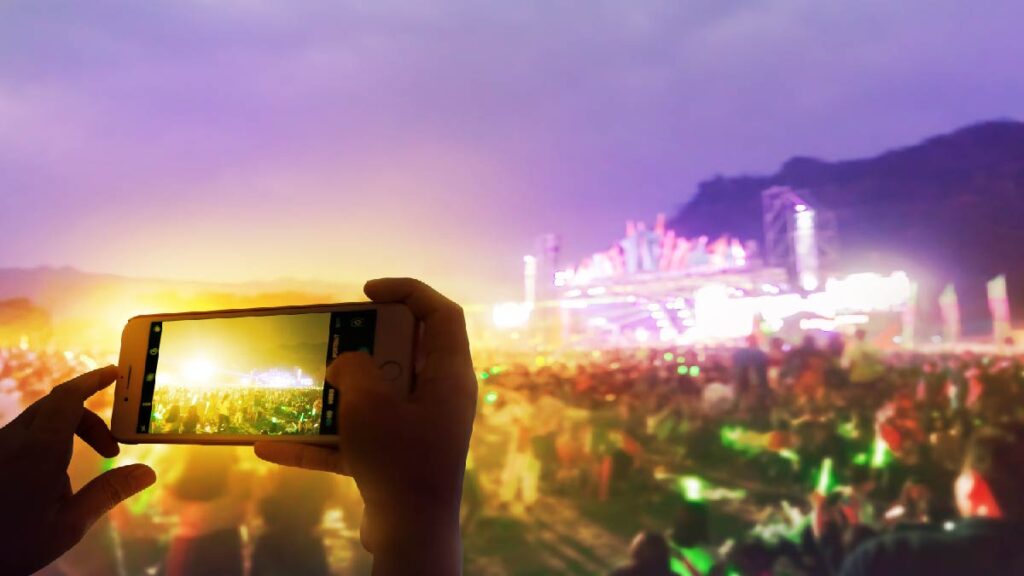 Glastonbury Festival, one of Europe's largest music and arts festivals, takes place between June 22 and June 26, 2022. With more than 200,000 people on site each day at Worthy Farm in rural Somerset, the policing operation to help people stay safe at the festival is the largest in Avon and Somerset Police's calendar.
Festival-goers can stay up to date with news, photos and crime prevention advice on social media by following @policeatglasto on Twitter or Instagram.
---
01 Apr 2022 13:20:02
Immobilise is proud to have been awarded Loss Prevention Standard 1224. This is a secure asset register standard and Immobilise is the only register that supports all types of property, to hold this certification. Register bikes to blu-rays, golf clubs to games consoles at immobilise.com . Registration provides maximum protection from second-hand trade and visibility to police and insurers, all working together to reduce theft.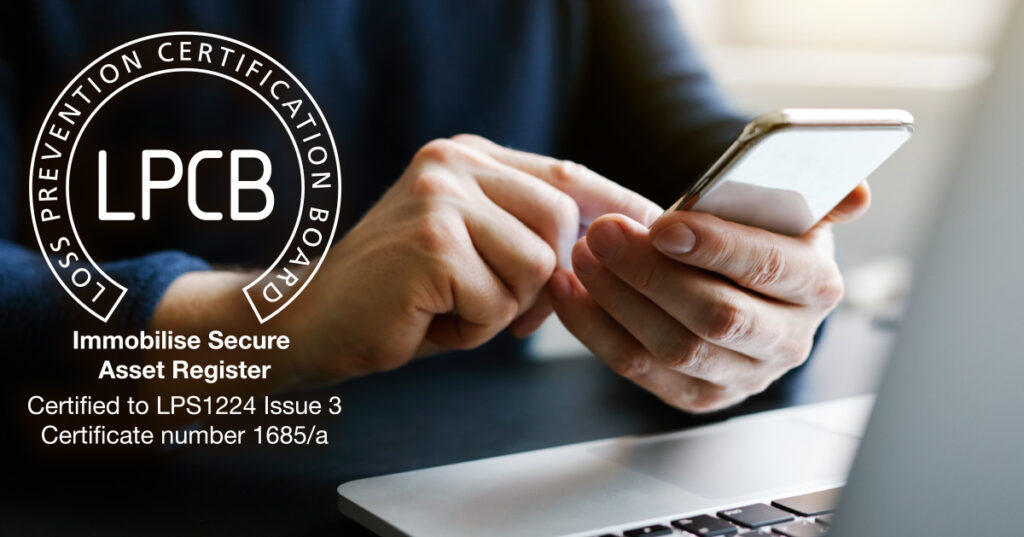 Loss Protection Certification Board Award
#ImmobiliseCrime #PropertyMarking #UKPolice #TooHotToHandle
---
14 Feb 2022 13:52:17
Over 40,000 police officers search for recovered property items via control centres, handheld devices, and computer systems thousands of times each day but still struggle to return items to their rightful owners because there is no means to identify the owner. Help the police to help you get your property back by recording serials and marks on immobilise.com
Read the full article here: https://www.bournemouthecho.co.uk/news/19916637.police-struggle-items-recovering-stolen-bikes-garden-tools/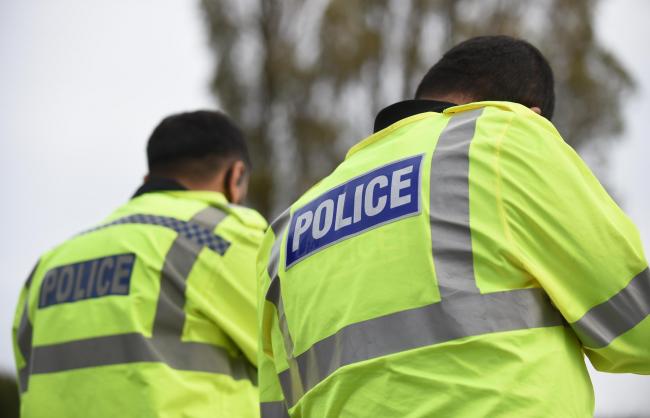 Police want to reunite recovered property with owners
#ImmobiliseCrime #PropertyMarking #UKPolice
---