Think smart about mobile phone security
No one wants to think about losing their phone, but taking some precautionary measures may help in the even of loss or theft.
Unfortunately, hundreds of thousands of phones do go missing each year, many of these are subsequently found by the owner. However according to Home Office crime survey data there were over 500,000 victims of mobile phone theft last year.
If your phone does go missing you could be left with a much bigger headache than simply having to replace your handset. Importantly registering your device increases the chances of it being identified and returned.
Mobile Phone Registration
When a mobile phone handset is made it is given a unique electronic serial number known as the International Mobile Equipment Identity (IMEI). This number is usually 14 to 18 digits long. It can also be displayed on the screen of the phone by entering *#06# into the keypad - This is the most important number you need to provide when registering it on the Immobilise National Property Register.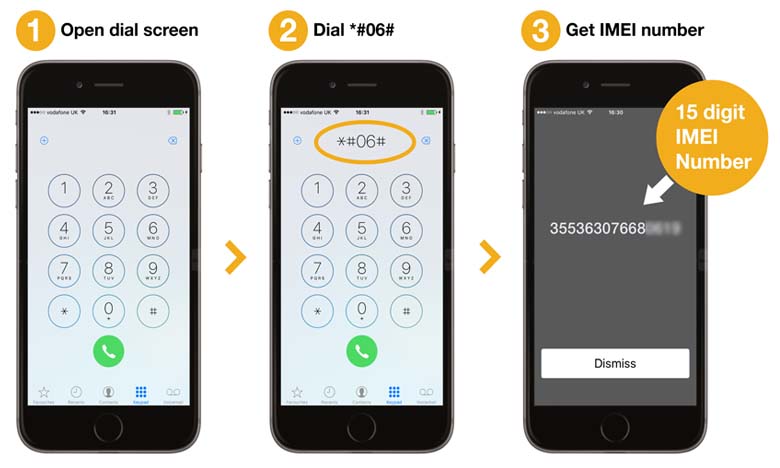 Provide the basic details
When registering your phone on your immobilise account provide the;
IMEI number,
the serial number,
its make and model information.
Take a photo and;
write a description of the item and any distinctive features.
Contacting your network
If you're on a contract and you lose your phone or it's stolen you should report it to your mobile phone provider immediately - within 24 hours. The network operator will be able to block the phone and render it useless, even if a new sim card is used.
EE, O2, Three, Virgin Media and Vodafone have signed up to a £100 'liability cap', which means you'll only be liable to pay for the first £100 of your phone bill if your phone is lost or stolen. But the cap is only activated if you report your phone as lost or stolen within 24 hours of it going missing.
Flag your item as lost or stolen
Logging your device increases the chances of it being returned and any criminality investigated helping reduce crime for everybody. If your smartphone is lost or stolen log into your account and update the item's status marking the item as lost or stolen.
For additional information about reporting an item of property as lost or stolen visit Immobilise's frequently asked questions page.
If you are a victim of crime
If you have been a victim of crime always report it to the police, for non-emergencies call 101, or Crimestoppers anonymously on 0800 555 111.
Making an insurance claim
If you need to make an insurance claim, you can easily download your certificate of keepership to support your claim where you'll have all the information about your item.
We hope that you find these tips useful and encourage you to share them with your family, friends and colleagues.